Stories from Abya Yala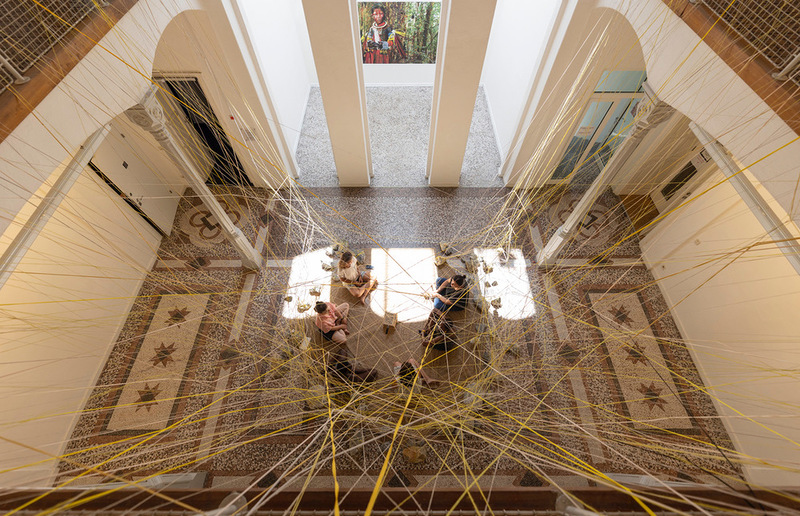 Reframing personal memories once distorted by the colonial project and the western conception of universalism, Venezuelan photographer Antonio Briceño and Graz-based artists Daniela Brasil & Nayarí Castillo talk about their entangled ancestry, and their artistic research on indigenous peoples of the Americas – which now, please, call Abya Yala instead.

Dioses de America, is Briceño's life project, a two-decades artistic documentation of mythologies of indigenous groups that have survived to the present day without succumbing to christianisation, proposing an iconography for their gods and goddesses of the continent.
 
yõ kikre // Lichtung is an installation co-created during the Entanglements workshop by Abiona Esther Ojo, Daniela Brasil, Evelyn Tschernko, Katcha Bilek, Lisa Reiter, Nayarí Castillo, Otto Oscar Hernández and Peninah Lesorogol. It is a space to host conversations on collective wounds, the visible and the invisible, the inherited and imposed. The ones that hurt and the one's we don't even feel. yõ kikre means "my house" in Kayapó language, a circular clearing in the rainforest that inhabit our spirits.
Stories from Abya Yala
and the day we got to know our grandparents were indigenous
WHEN: 17th of September 2021, 5 pm
WHERE: Afro-Asian Institute, Leechgasse 24, 8010 Graz
With: Antonio Briceño, Daniela Brasil, Nayarí Castillo and music by Jorge Castizaga (Chilean songwriter) 
A cooperation between Daily Rhythms Collective and the Afro-Asian Institute Graz, supported by InRiCo- Indigenous Right Collective Graz.
Please note the current COVID-19 regulations!